The A-Z of injectable resin veneers
Join Dr Shepperson as she walks through all aspects of injectable composite resin veneers, from case selection to materials, techniques and finishing.
In this webinar, you will learn more about the following themes:
Flowable simplicity
DSD ideal pre-treatment
Techniques
Finishing
(Webinar and CE provided by our partners at Dental Tribune)
---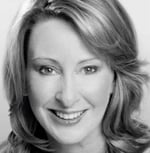 About Dr. Andrea Shepperson: Dr. Andrea Shepperson graduated from the University of Otago in 1984 and currently practices in Auckland, New Zealand. She is one of Australasia's best know speakers, a Digital Smile Design Instructor, Key Opinion Leader for Ivoclar Vivadent and a graduate and Mentor of the Kois Centre in Seattle. Her practice is focused on digital dentistry and reconstruction of the worn dentition. Dr Shepperson has been co-contributor to Practical Procedures in Aesthetic Dentistry and has been speaking internationally for over 20 years. She contributes as a consultant and mentor to young clinicians throughout New Zealand and Australia. She opened her own international training centre on Waiheke Island, New Zealand, in February 2020 offering a digital curriculum in inter-disciplinary dentistry.