From planning to the implementation with a direct restoration approach
Modern composites allow us to correct the form, colour, and value of teeth in an extremely efficient and minimally invasive way. The webinar will show from simple to very complex interdisciplinary cases where the "cherry on the cake" is "bleaching and bonding". Modern techniques and the proper use of shades, consistencies, and opacities are going to be taught.

In this webinar, you will learn more about the following themes:
How to diagnose and propose the use of non-prep composites
How to mix and use the different shades of Tetric N Ceram and other composites
How to interact and propose treatments to other specialists and patients
CE Credits: 1 Hour
---
Trainer: Dr Eduardo Mahn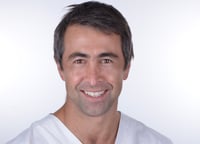 Dr Mahn graduated from the University of Chile, received his doctorate degree in Implantology from the Düsseldorf University in 2010, earned a Diploma from NYU and is a certified prosthodontist in Chile. He is the author and co-author of several concepts and techniques, such as the dynamic smile, facial flow, FEM technique, 5x3 technique and others. During recent years, he has been lecturing intensively about Esthetic Dentistry and Implantology around the globe. He is presently Director of the Esthetic Dentistry Program at the Universidad de los Andes and is the Owner of the Austra lab and the Artis Clinic in Santiago.